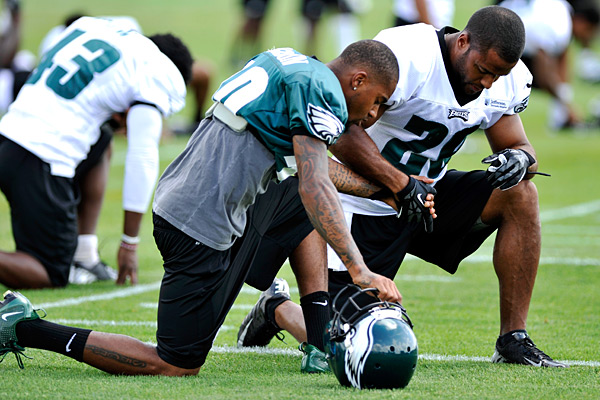 BETHLEHEM, Pa. — Garrett Reid, the oldest son of Philadelphia Eagles coach Andy Reid, was found dead Sunday morning in his room at the club's training camp at Lehigh University. He was 29.
The police chief at Lehigh, Edward Shupp, said a 911 call was made at 7:20 a.m., and that Garrett Reid was dead when a policeman arrived at the campus dormitory. A cause of death has not been determined.
Garrett Reid
Garrett Reid
"There were no suspicious activities," Shupp said.
The family announced that services will be held Tuesday at 10 a.m. in Broomall, Pa.
The 29-year-old Reid struggled with drug abuse for years and was imprisoned for a 2007 high-speed car crash in which another driver was injured. Police found heroin, which Reid admitted to using, and more than 200 pills in his car. When he surrendered to begin serving his sentence in that case, prison guards found Reid had tried to smuggle prescription pills into jail.
Reid seemed to have rebounded from his problems in recent times and was assisting the Eagles' strength coaches at camp in an unofficial capacity, a not-uncommon sort of role for NFL coaches' sons. Many of the coaches and staff stay in the Lehigh dorms.
In the midst of his legal troubles in his early 20s, Reid said he "got a thrill" out of being a drug dealer in a lower-income neighborhood just a few miles from his parents' suburban Villanova mansion.
"I liked being the rich kid in that area and having my own high-status life," Reid told a probation officer, according to court testimony in November 2007. "I could go anywhere in the 'hood. They all knew who I was. I enjoyed it. I liked being a drug dealer."