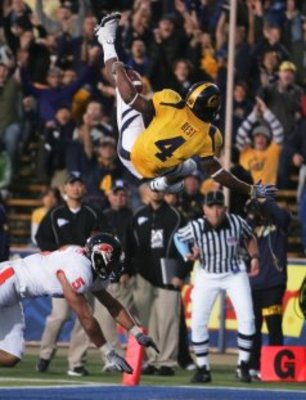 Dave Birkett of the Detroit Free Press writes that the Cal product "remains in a holding pattern" regarding his return from two concussions suffered in 2011 (on top of multiple concussions previously). While speculation persists that Best may have played his last NFL down, the veteran of the group thinks No. 44 will be back on the field at some point.
"I hope so," Smith said. "I'm not a doctor. I don't know anything about his injury or to what extent, but I know that he has to put himself and his family first because this is a game in life that we play, but real life is real life. But I hope so. Jahvid's a great talent, he's a great teammate."
With Jahvid Best and Mikel Leshoure coming back from injuries, Kevin Smith and Stefan Logan will be inline for a lot of touches early this year.