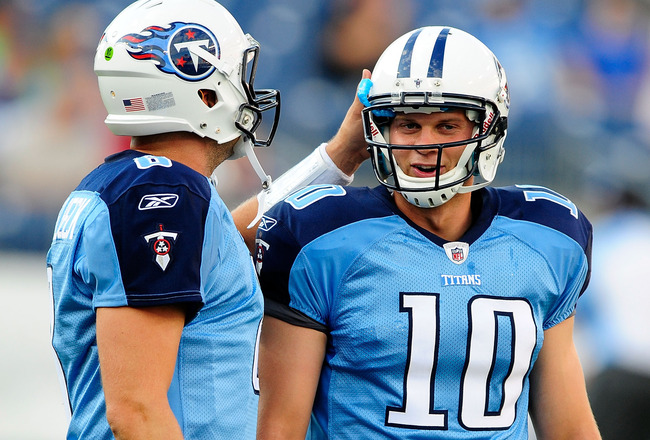 After a rough start to training camp Jake Locker picked up his performance in a joint practice with the Atlanta Falcons. Locker is in a tight competition with Matt Hasselbeck for the starting job.
Jim Wyatt of the Tennessean opines that the two passers had similar performances against Atlanta's defense, and Titans HC Mike Munchak seemed to concur with his remarks after the session.
"They were competing, they were put in some tough spots with the guys they were playing with," Munchak noted. "But overall we have to be very happy with both of them. We have two good quarterbacks who love to compete, and that's what they did again today."
We'll start to get a better feel for who is in the lead after a few preseason games. The Titans preseason opener is Saturday against the Seahawks.